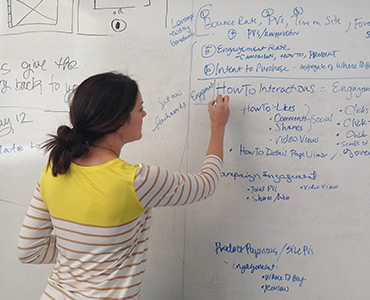 STRATEGY
Insights. Vision. Action.
We dig deep into customer insights, business goals, data and trends to determine the best path forward. Our vision fuels work that stands out from the crowd. Our roadmaps lead to measurable results. At Almighty, strategy is not an ivory tower. Our strategists are in the trenches with the rest of the team: concepting, planning and doing the real work it takes to get results.
Strategy Offerings:
Customer Insights
Commerce & Omnichannel Roadmaps
Content Strategy
Personalization Roadmap
USER EXPERIENCE
WE DO THE THINKING SO YOUR CUSTOMERS DON'T HAVE TO
Our user experience team is more than "customer centric" – we become the customer. Our interaction design is the result of getting into the customer's head and anticipating every want, need and action. The result is an experience that is second nature and second to none. Our work is about ensuring your customers are engaged with content & products rather than trying to figure out an interface.
USER EXPERIENCE OFFERINGS:
Customer Insights
Responsive Design
Interaction Design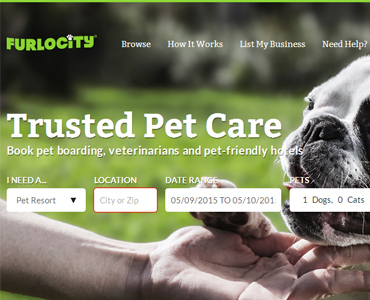 DESIGNING
LOOKS MATTER. RESULTS MATTER MORE.
At Almighty, Design goes beyond "looking good." Our designers work closely with brand stakeholders and the whole team to ensure the look & feel is on brand, compelling and drives conversion. We break from the "commerce cookie cutter" look with immersive imagery and differentiated layouts that turn heads and win over hearts.
VISUAL DESIGN OFFERINGS:
Brand Identity
Content Development
Commerce
Visual Design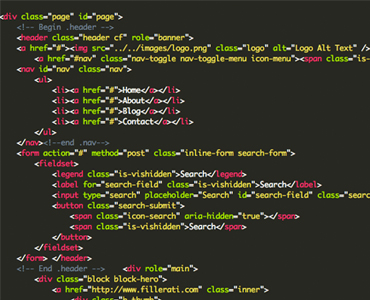 TECHNOLOGY
You need more than the best strategy and design. You need technology solutions that make big ideas work seamlessly and powerfully. Our engineers understand the importance of building experiences that work for real people. They know the best technologies don't even feel like technologies. They simply feel like life. The technology behind our commerce experiences and unique solutions are changing how people shop.
TECHNOLOGY OFFERINGS:
ROR Development
PHP Development
Agile
Spree
DATA ANALYTICS
MEASURE CONSTANTLY. DESIGN ONCE.
Believe it or not, numbers are not what our data analysts care about most. They care about what your data is saying. What is working to engage customers? What could be working better to convert? We look into all of the details but more importantly, we are about the big picture. The why and how. And we aggregate our learnings to create better experiences across the board.
DATA ANALYTICS OFFERINGS:
Commerce
Brand Loyalty
Customer Acquisition